IDNutrition / Joint Health
Joint Health
Are you in search of a top-tier joint support formula? Look no further! Our specially crafted formula is designed to target specific aspects of joint health, to help address those bothersome aches and pains that can hinder your quality of life.
---
Ready to Optimize Your Health?
Take IDAssessment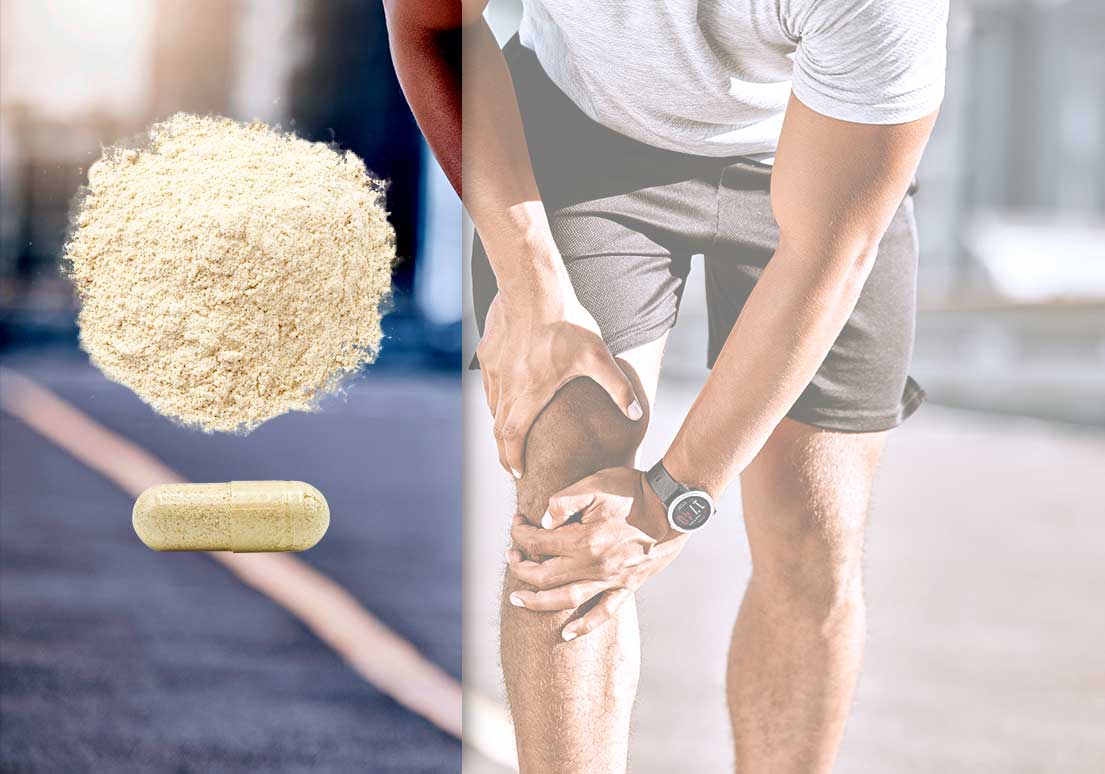 Maintaining proper joint function is vital for overall health and well-being. However, chronic inflammation can disrupt normal joint function, leading to persistent discomfort and a higher risk of premature aging and disease. That's why IDLife has developed a distinctive blend of essential joint health nutrients, precisely formulated to support improved mobility, comfort, and regulation of the body's inflammatory immune response. With this supplement, you can support your body's mobility, help it recover faster, and live life to the fullest!
---
Ingredients
D-Glucosamine Sulfate 2KCI (PureFlex®), MSM (Methyl Sulfonyl Methane), Chondroitin Sulfate Sodium, Bromelain, Boswellia Serrate Extract 6:1, Hyaluronic Acid, Turmeric Root Powder, and Black Pepper Extract (Bioperine®)
Benefits of Joint Health
Discover the Power of Joint Health for Improved Mobility and Quality of Life.
Joint Health is a meticulously crafted support system tailored to cater to everyone's joint health, from active individuals to the aging population. This top-tier tri-phasic joint support formula is designed to target the three crucial aspects of overall joint health:
---
Mobility Facet
The Mobility Facet focuses on promoting joint flexibility and mobility, essential for maintaining an active lifestyle at any age. It combines Glucosamine Sodium Sulfate (PureFlex®), Chondroitin Sodium Sulfate, and Hyaluronic Acid.
Glucosamine Sodium Sulfate (PureFlex®): Crucial for supporting the formation and repair of cartilage, the protective tissue that cushions the joints. Regular supplementation helps maintain healthy cartilage, reducing the risk of premature joint deterioration.
Chondroitin Sodium Sulfate: Working synergistically with PureFlex®, it helps draw fluid into the cartilage, promoting improved shock absorption and the reduction of joint wear and tear.
Hyaluronic Acid: An essential component of joint fluid, serving as a lubricant and shock absorber. Supplementing with hyaluronic acid helps maintain optimal joint fluid levels, promoting smooth and pain-free movement.
Comfort Facet
The Comfort Facet focuses on alleviating joint discomfort and supporting a healthy inflammatory response. It utilizes MSM, Boswellia Extract, and Turmeric Extract.
MSM: Scientifically proven to help reduce inflammation and joint pain, making it particularly beneficial for those with arthritis, chronic inflammatory issues, or post-workout recovery.
Boswellia Extract: Known for its benefits in supporting the management of pain and inflammation, it helps reduce joint swelling and pain while supporting overall joint function and comfort.
Turmeric Extract: Containing the active compound curcumin, turmeric extract helps combat unwanted chronic inflammatory responses and supports relief from joint discomfort and stiffness.
Enhancement Facet
(Bio-Enhancement Facet): This aspect of the formula aims to enhance the absorption and effectiveness of nutrients from the other facets. It features BioPerine® and Bromelain.
BioPerine®: Derived from black pepper, BioPerine® enhances the bioavailability of various nutrients to help your body fully utilize the benefits of the Joint Health formula.
Bromelain: Found in pineapples, bromelain is a proteolytic enzyme that supports a healthy inflammatory response and overall joint comfort.
---
Joint Health is the answer to living your best life, whether you're a seasoned athlete seeking exercise recovery and fatigue relief, experiencing joint discomfort, or looking to maintain an active lifestyle in your golden years. Its unique blend of key joint support nutrients provides comprehensive support for overall joint health, helping you stay mobile, recover faster, and live life to the fullest.