IDNutrition / Probiotic
Probiotic
IDLife's Probiotic formula is a combination of thirteen thoroughly researched probiotic bacterial strains that have been combined with the intent to support gastrointestinal health and immune system function, with more than 11 Billion cfu per capsule.
---
Ready to Optimize Your Health?
Take IDAssessment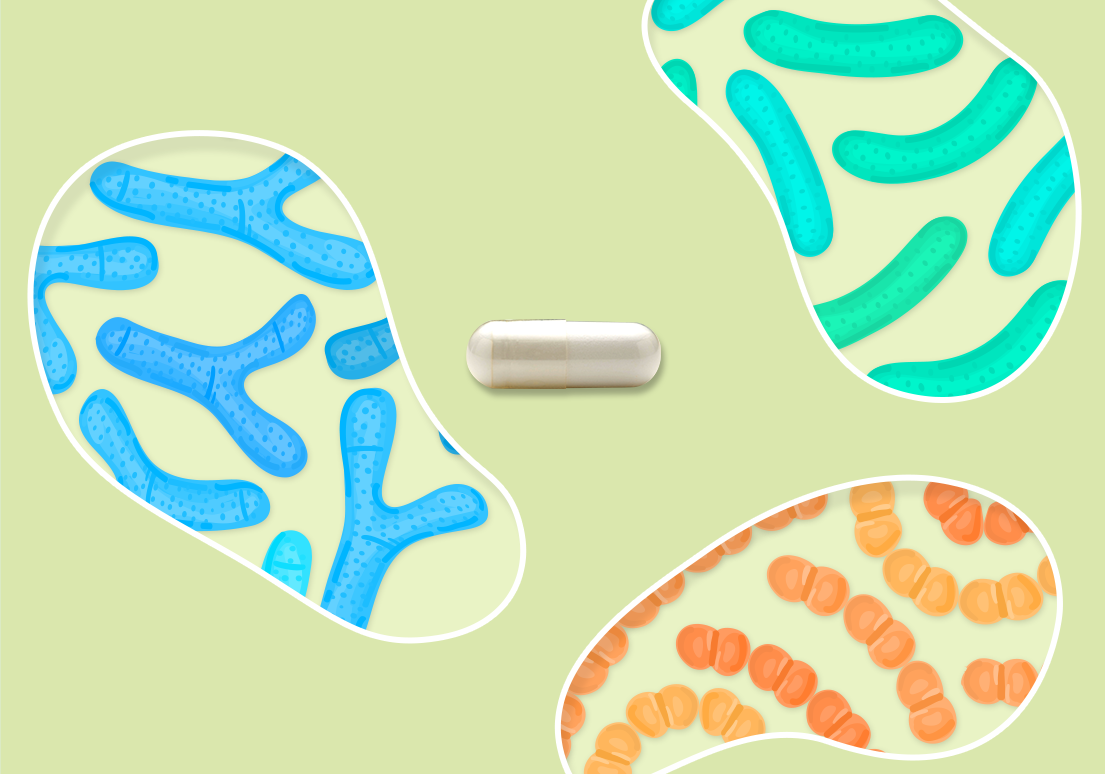 IDLife's new and improved Probiotic formula is a combination of thirteen "friendly" probiotic bacteria strains that have been combined to support gastrointestinal health as well as improve digestive and immune system function. In addition to the thirteen probiotic bacteria strains, we have also included Saccharomyces Boulardii, which is not a bacteria strain but rather a type of yeast that functions as a probiotic in the body. Together, this blend provides more than 11 Billion cfu per capsule.
---
Ingredients
Saccharomyces Boulardii, Bacillus Subtilis sp., Lactobcillus Paracasei, Lactobacillus Acidophilus, Lactobacillus Rhamnosus GG, Bifidobacterium Longum, Bifidobacterium Bifidum, Lactobacillus Casei, Bifidobacterium Breve, Lactobacillus Plantarum, Bifidobacterium Animalis Lactis, Streptococcus Thermophilus, Lactobacillus Salivarius
Benefits of Probiotic
Delivers 13 carefully chosen "friendly" bacterial strains to provide the gut the protective barrier it desires to support a healthy immune system and overall gastrointestinal health.
11 Billion cfu per capsule.
Critical for normal digestion and nutrient absorption.
---
Digestion
Maintaining the internal balance of beneficial intestinal microflora is part of the foundation for proper digestion and good health. Probiotic microorganism have been shown to aid in digestion, synthesize nutrients, and eliminate toxins in the digestive tract. Probiotic Formula is designed to promote proper digestion and assist individuals who are experiencing digestions problems such as gas, bloating, or bowel irregularities.
Immune
Studies suggest that probiotics are a safe, effective and non-pharmaceutical way to strengthen the intestinal tract and given that approximately 70% of the immune system is found in this site it's essential to keep it in balance. Probiotics (friendly bacteria) increase antimicrobial protection which kills or inhibits harmful microorganisms such as germs, bacteria, fungi, viruses and parasites that cause disease. A meta-analysis on the effectiveness of probiotics on the duration of acute respiratory infections found that participants had significantly fewer numbers of days of illness per person, shorter illness episodes by almost a day and fewer numbers of days absent.